Latest Advances in Gene Therapy for Hemophilia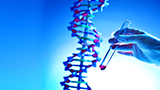 Latest Advances in Gene Therapy for Hemophilia
published on
May 5, 2023
This replay, taken from a live webinar with hemophilia expert Steven Pipe, MD, discusses the implications of gene therapy in the management of patients as well as current clinical trial data on gene therapy in hemophilia.


Provided by MediCom Worldwide, Inc.
Supported by an educational grant from BioMarin Pharmaceutical Inc.